The Bayview cattle operations are run in conjunction with a Merino sheep, fat lamb and extensive cropping program.
The Stud calves 150 stud cows with the emphasis being on producing cattle with easy doing ability to suit our reasonably harsh climates and sees our surplus females being sought after with sales into every state in Australia.  Our genetics have also been sourced overseas with semen sold throughout the UK, America, Canada and New Zealand.
Our major bull sale outlets have been Naracoorte, Dubbo, Belmore Invitational Sale, and Alice Springs along with on-property sales servicing our Northern clients. An invitation to the Bundaleer Invitational Female Sales has seen some of Bayview's best genetics go up for offer.
In May 2021 Bayview purchased the Stoney Point Complex at Naracoorte with the vision to hold our Inaugural On Property Sale in March 2022.  As part of this vision the Bayview Angus Stud was started with foundation females purchased at the Stoney Point Female Dispersal Sale.
Strong results throughout the years have seen Bayview Shorthorn bulls gain numerous Championships and consistent selling averages at our major outlets. Many of our clients have now become repeat buyers showing their satisfaction in the Bayview progeny.
Along with visual appraisal every animal is now weighed and scanned for all EPD and EBV data, and females are culled for fertility and structural soundness. The Bayview Stud is currently maintaining a JBAS 8 status with the National Johne's Program.
With the next generation, Alexandra, James and Luke, coming along and getting involved the Bayview Shorthorns and Angus Stud will still keep breeding strong, reliable cattle.
Any enquiries can be directed to:-
Chris & Anissa Thompson
PMB 3
YORKETOWN SA 5576
Mobile – 0407 606 831
Email – bayviewstuds@gmail.com
Kevin & Pam Thompson
Ph – (08) 8852 1800
Mobile – 0408 087 618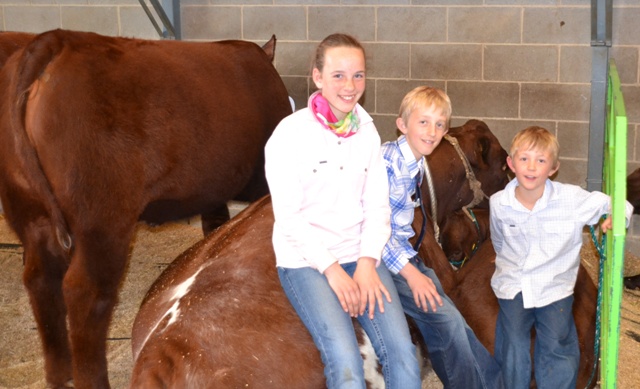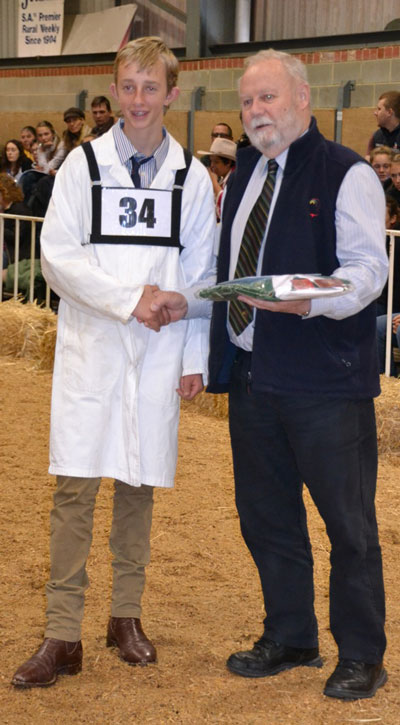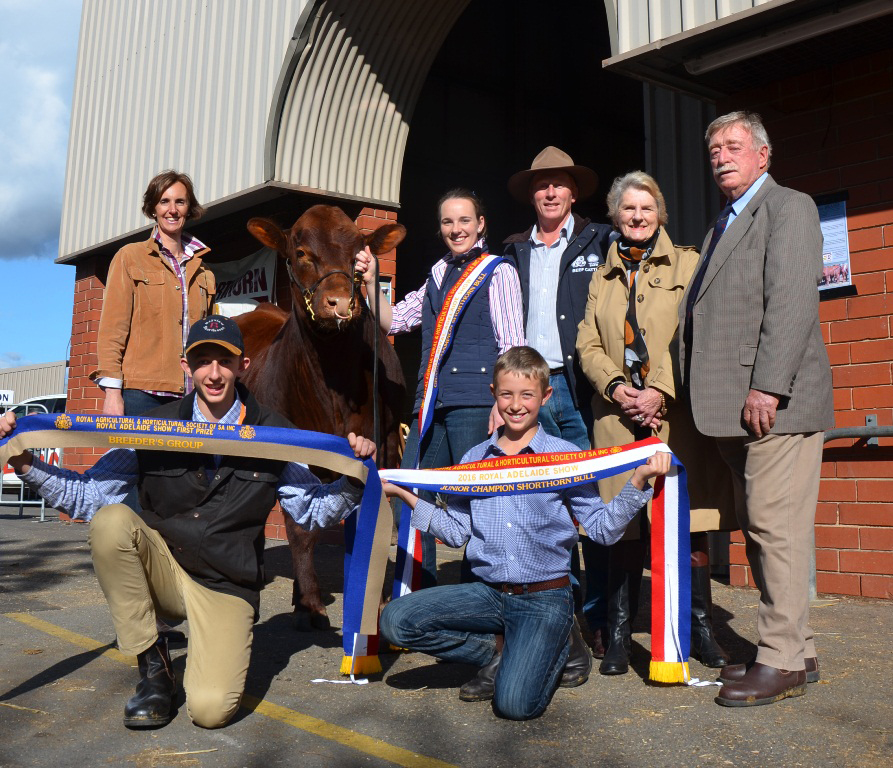 Bayview would like to announce we purchased the Stoney Point Complex, Lucindale Rd, Naracoorte earlier this year, and we will be holding our Inaugural Sale on Wednesday 16th March 2022.
We hope this gives everyone a chance to purchase our genetics within their budget.
Will will also have a 1 off offering of our 2020 'R' drop PTIC heifers on a buyers choice option.
We will keep everyone up to date as the year progresses on the website and Facebook.