2019 Sale reflected the harsh drought conditions that most of Australia is experiencing with the sale clearance and averages down considerably.
Bayview is very proud to be able to say that it was the only Stud (with 4 or more bulls) to have a 100% clearance through the Sale ring.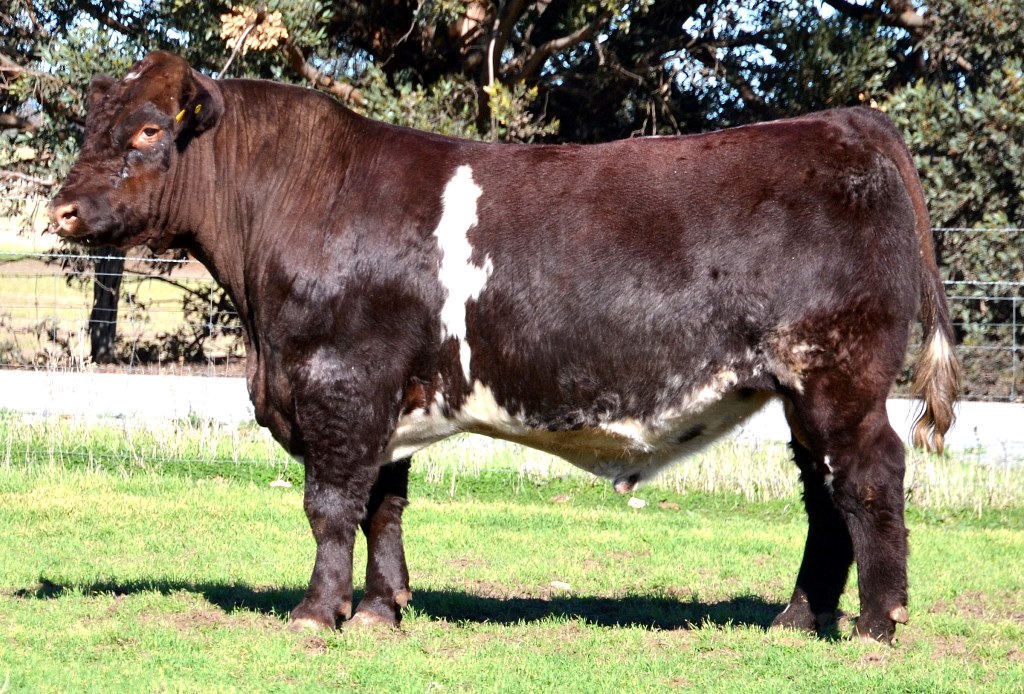 Lot 45 Bayview Thomas N73 (P)
1st in Class and Division 3 Reserve Champion.
Sold for $10,000 to PR & Gould & Co, SA.
Outstanding sire prospect. A bull with tremendous eye appeal who stood second to the Reserve Junior Champion RAS 2018. Full brother sold for $13,500.
Top 5% IMF. Top 25% Rib, Rump Fat.
Semen Tested. JBAS 8.